As a little Halloween gift, myself and the other six wonderful authors of Romances That Sizzle decided to come together and write this steamy anthology for you!
Twisted Fairytales is a collection of short stories and novelettes that give a fresh, modern, steamy take on classic fairytales.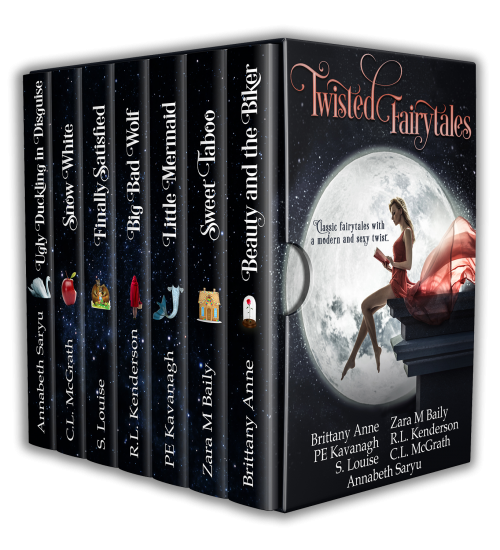 This anthology debuts on October 31st, and you can get it at any major ebook retailer!
I'm SO excited to tell you about my story.
I took my favorite childhood tale and gave it a modern, sexy twist. Meet Beauty and the Biker!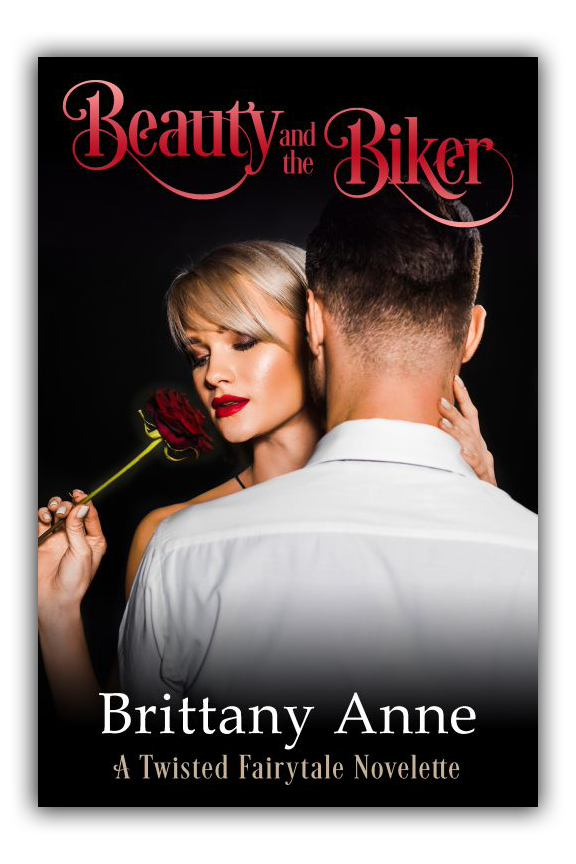 A dangerous deal. A fake marriage. A beast with… a heart? Gunner Foxx may not be the prince riding in on a white horse that Isabella expected, but the sexy-as-sin biker just might turn out to be everything she wanted and more.
Here are the other sexy stories you'll find in this collection: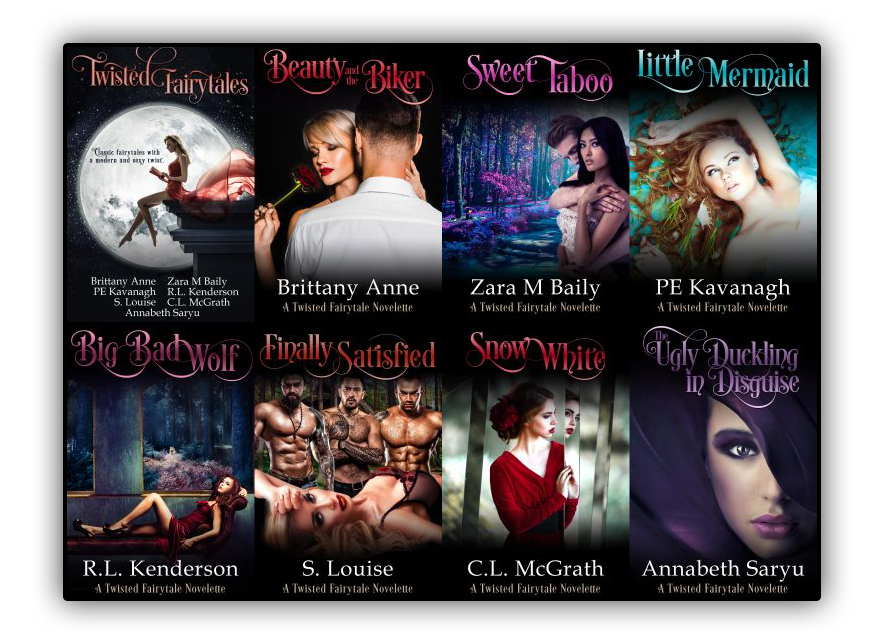 Beauty and the Biker by Brittany Anne (Beauty and the Beast)
Sweet Taboo by Zara M. Baily (Hansel and Gretel)
Little Mermaid by PE Kavanaugh (The Little Mermaid)
Big Bad Wolf by R.L. Kenderson (Little Red Riding Hood)
Finally Satisfied by S. Louise (Goldilocks and the Three Bears)
Snow White by C.L. McGrath (Snow White)
The Ugly Duckling in Disguise by Annabeth Saryu (The Ugly Duckling)
I'm super excited for you to get your hands on this! I hope you love it.
Pre-Order links coming soon.